Exhibit Dates:  June 16 – July 20th
---
The LWS 53rd Annual International Exhibition May was held 1-19, 2023 in New Orleans.

FIRST PLACE
Purchase Inquiries: LWSart@yahoo.com or call the Treasurer at 225-292-2004 (no texts)
Checks, Cash or Credit Cards are accepted for payment. Click here to pay by Credit Card.
Juror: Carrie Waller AWS, NWS, LWS
---
Instant Watercolor Batik One Day Workshop
Taught by Jan Wilken LWS
Workshop Date:  Friday, June 23, 2023.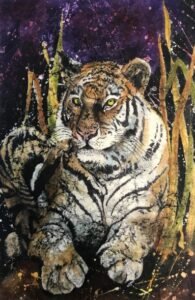 ---
Join LWS.
Pay dues in January.