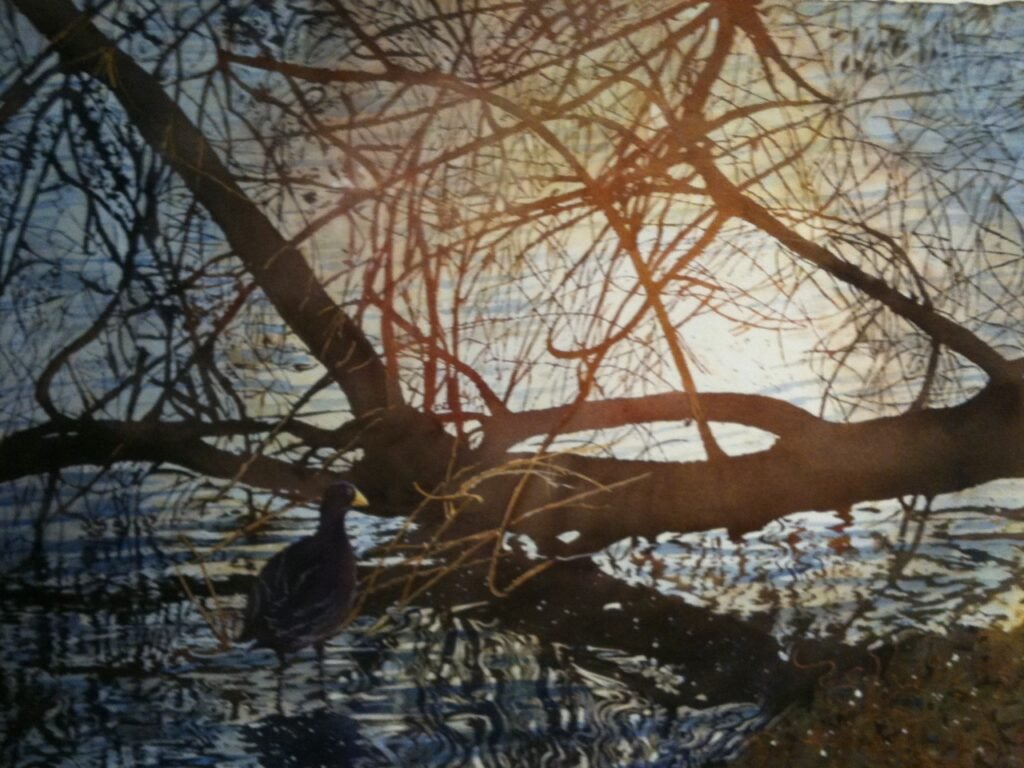 Information
When: Saturday, October 28, 9:00 am – 4:00 pm
Sunday, October 29, 11:00 am – 4:00 pm
Where: Oak Knoll Country Club
45246 Country Club Rd
Hammond, LA 70401
Cost: $175 members / $200 non-members
No Refunds
Class Size: space limited to 12 participants
Experience: All experience levels welcome
Questions: Peggy Kirby, 504-905-5907, call or text
Description
Learn the exciting technique of pouring fluid vibrant colors as you reveal your subject layer by layer. Each participant will complete a ¼ sheet landscape using a "control to chaos to control" approach that includes, pouring, spritzing, throwing, splashing, and masking. Come share the fun regardless of your skill level!
Supply list and drawing will be provided one month before workshop.
Kathy Miller Stone, NWS, TWS, LWS
Baton Rouge, Louisiana artist, Kathy Stone, has been painting and drawing professionally for 55 years in oils and watercolor and enjoys signature membership in National Watercolor Society, Transparent Watercolor Society of America, Louisiana Watercolor Society [Master Artist], Southern Watercolor Society, and others.
"Artists can do little to improve what God has created, but it surely is fun trying. I strive to have others see this glorious world through my eyes and appreciate all that we have."
Registration
Registration is no longer available because this workshop has already started.