"Reflections in Water"



with Lorraine Watry

3 Day Workshop 
The No Refund policy has been revised due to the pandemic.  If LWS has to reschedule or cancel the workshop, you will be offered a full refund. 
Workshop Dates: 
***Rescheduled because of Ida***


New Date: February 9-10-11, 2022
Time: 8:30 a.m. – 3 p.m.
Fee:  $350 (for LWS members).  $400 (fee for non-members).
Full payment is required to reserve your spot. If LWS has to reschedule the workshop, you will be offered a refund.

Class size: 17 minimum/20 maximum
 Location:  We are looking forward to the days when we can paint together again.
The American Legion Post 397 (1225 Hickory Ave., Harahan, LA  70123)
This is a real, live, in person workshop!  Come paint with your art friends. The building  is a spacious one story facility with high ceilings, easy access and plenty of parking.  Students will have their own separate table to help them social distance.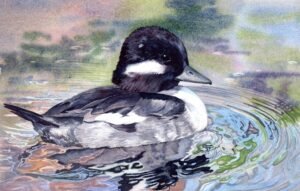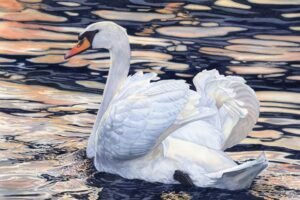 CLASS DESCRIPTION
I will supply the students with a photo of the chosen subject in water or the students could work from their own photos if they have a similar scene. Students would need to come with the drawing on their watercolor paper and masked, ready to paint. I will send detailed information for these steps.
Students will learn to create reflections in water and how they change due to the light and movement of the water. Depending on the image we will use wet-on-wet, glazing, and
charging in color to create realistic looking water and reflections.
I will demo (2 or 3 times each day) the different parts of the painting and give students lots of time to paint and ask questions.
Workshop Chair: Jan Wilken LWS   Questions? Email 
        
About Lorraine Watry:
Lorraine Watry is a Colorado contemporary realist painter of waterscapes, landscapes, and reflective objects. Lorraine's paintings are characterized by bright colors, dramatic light and realistic reflections. Lorraine likes the challenge of painting reflections in water, glass, and metal.
Lorraine has a Bachelor of Fine Art from the University of Colorado in Boulder. Lorraine began working with watercolor 25 years ago. She taught multi-level watercolor at Pikes Peak Community College for several years. Lorraine is in her 10th year of teaching watercolor and drawing to classes at her studio and other venues. Lorraine enjoys passing on her love of the watercolor medium to her students.
Lorraine has an 8 page article in the June/July 2019 issue of the International Artist Magazine. Lorraine's painting, "Tadpole Takeout", won 2nd place in the International Artists Magazine, 'Wildlife' competition, and is published in the Oct/Nov 2018 issue.
The gallery was not found!
Click image for larger view of Lorraine Watry
article in International Artist Magazine.
Click to learn why workshop paintings are excluded from LWS exhibits.
RESERVATIONS
Full payment is required to reserve your spot.  Your reservation is not held until payment is received.
(No Refunds)