Instant Watercolor Batik

Workshop Date:  Friday, June 23, 2023.
Time: 8:30 a.m. – 4 p.m.  Class starts at 9 a.m. sharp.
Tuition:  $75 ( fee for LWS members).  $100 ( fee for non-members).
No Refunds after June 12.
Location: Oak Knoll Country Club,45246 Country Club Drive in Hammond, LA 70401, off Hwy. 190.  Due to time constraints of a one day workshop, it is requested that lunch be purchased at the Club. Oak Knoll provides a great selection of delicious cuisine and is very accommodating for those who have dietary restrictions.
About the class:
Artists of all levels are welcome.  In this workshop students will trace the pattern onto Ginwashi Japanese rice paper using waterproof black Sharpie. The subject will then be painted using tonal values, lightest to darkest, preserving all whites.
First waxing is applied to preserve subject and provide movement in background.  Background is painted using mid to dark values. Final waxing and Batik wash applied.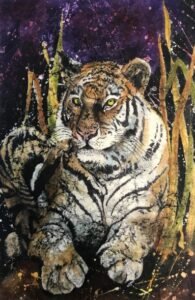 INSTANT BATIK ….You Can Do It!"
Instructor:  Jan Wilken LWS  Bio
Please view her art at https://janwilken.com/ .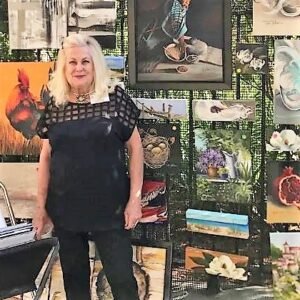 Full payment is required to reserve your spot. No refunds after June 12 unless LWS has to reschedule the workshop.
Class size: 10 minimum/20 maximum
 Location:  Oak Knoll Country Club,45246 Country Club Drive in Hammond, off Hwy. 190